Leadership Team
Instem's international management team is a strong, effective and flexible group that understands and is committed to the values and vision of our business. Our team is entrepreneurial in spirit and possesses strong go-to-market skills providing leadership in Product Development, Marketing and Sales along with proven experience in Strategic Partnering and M&A activities. The team represents over 200 years of rich and relevant experience that has allowed us to become international leaders in all of our core markets.
Most of the team has been with Instem for more than a decade and have helped shape the markets we operate in from working side by side with clients, regulators and key industry trade groups.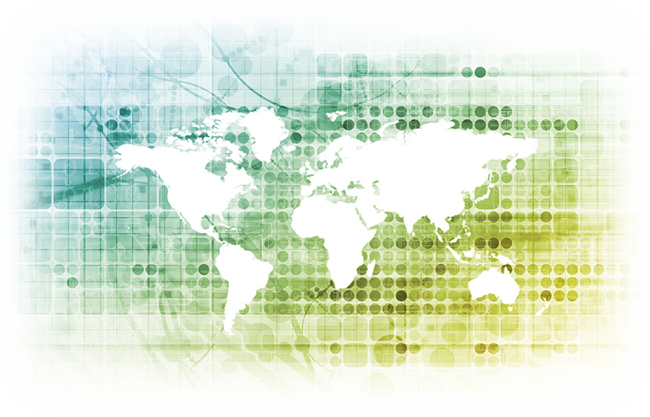 Phil Reason*
Chief Executive Officer
Phil has been leading Instem as CEO since 1995, working closely with the Instem Board, investors, management, clients, partners and staff to grow the business from a single product line with fifteen clients to serving hundreds of customers as the global market leader across a wide area of life sciences R&D. Passionate about Instem's ability to support clients in introducing transformational approaches for life changing therapies, Phil has been a vocal advocate of long-term partnerships, innovative organic growth, geographic expansion and the acquisitive consolidation of the fragmented IT supplier community. Under Phil's leadership Instem has completed the strategic acquisition of 6 companies, has opened new offices in the US, UK, China, and India and has completed a UK-based IPO in 2010.
Gordon Baxter BSc, PhD
Chief Scientific Officer 
A pharmacologist, Gordon has held several senior discovery positions in major pharmaceutical companies and was a founding entrepreneur of the CRO, Pharmagene plc. and held positions of Chief Scientific Officer and Chief Operating Officer. He was also a founder of the UK-based healthcare intelligence company, BioWisdom Ltd which was acquired by Instem in 2011. He has a track record of innovation in drug discovery and has contributed to the development of several marketed drugs. He is an advocate of Translational Informatics; using data gathered from research, development and medical practice to generate new therapeutic insights. Gordon is on the Board of the R&D information technology group, the Pistoia Alliance.
Vince D'Angelo
Vice President, Global Quality Assurance
Vince is responsible for Instem's ISO9001 certification and oversees quality at all Instem office locations around the world for all product lines. Vince has been with Instem since 1988 having had roles in software development and computer systems validation. He has developed processes that have successfully passed inspection by regulatory bodies and has been at the forefront in the use of automated test tools to provide regression testing and qualification evidence.
Vince is a Fellow of the Research Quality Association (RQA), an active member of the Society of Quality Assurance (SQA) and regularly gives presentations at their annual conferences and is the past Chair of the SQA Computer Validation, Information technology, Compliance (CVIC) specialty section which currently has members from many of today's leading Pharmaceutical companies and contract research organizations.
Adrian Gare
Vice President, Corporate Development
Supporting Instem's strategy to identify suitable acquisition and partnership opportunities to help consolidate and empower the R&D IT community, Adrian is responsible for sourcing and transacting key strategic projects around the world. Adrian's accomplishments include Instem's acquisitions of BioWisdom, Logos Technologies and Perceptive Instruments and he is involved in collaborative licensing agreements and joint ventures. Adrian is a qualified chartered accountant with over 15 years of experience in corporate finance and M&A activities and has a proven track record of success with a Top-10 firm of accountants.
Nigel Goldsmith*
Chief Financial Officer
Nigel joined Instem in November of 2011 and possesses a wealth of experience in senior financial roles at both public and private companies within the life sciences industry. Prior to Instem, Nigel was Finance Director for 3 years at the AIM listed, pharmaceutical and medical devices company, IS Pharma plc. He also held the position of CFO for 7 years at Almedica International Inc., a privately held supplier of clinical trial materials to the global pharmaceutical and biotech markets and 2 years as European Controller for the sales and marketing division of laboratory equipment manufacturer, Life Sciences International plc. Prior to entering industry, Nigel spent over 9 years at KPMG and is a qualified Chartered Accountant.
*Board member
Gregor Grant
Executive Vice President, Preclinical Solutions
Gregor is an experienced leader with a proven track record of success in developing customer relationships and delivering IT solutions for the Life Sciences Industry. Gregor is passionate about ensuring the exceptional client experience and his team provides development, deployment and support services to Instem's Preclinical Solutions clients around the world, including products from the acquisition of Perceptive Instruments in 2013. Gregor joined Instem through an acquisition of Apoloco in 1996, a smaller competitor specializing in pathology solutions. For over 20 years Gregor has been instrumental in helping create both a successful software product, and building a reputation for high quality and service within a passionate and demanding user community.
Mike Harwood
Executive Vice President, Regulatory eStudy Solutions
Mike joined Instem in 1999 through the acquisition of Fraser Williams Data Systems where he was a Director overseeing Client Services.  While most of Mike's more recent experience has been in the deployment of regulatory preclinical solutions, since 1977 he has worked on applications across the R&D continuum from early stage chemical databases to late stage clinical trials systems. Mike joined the SEND standard development team back in 2003 providing key input and was pivotal in bringing the first commercial SEND software solution to market in 2005. Mike now leads a team of industry experts supporting the most comprehensive and widely deployed set of tools and services for SEND in today's global marketplace.
Hilary McCarthy
Vice President, Global Human Resources
Hilary joined Instem in February 2013 and is responsible for setting HR strategy, providing HR management, improving employee engagement and contributing to organizational development. Hilary has over 20 years of senior management and leadership experience across international IT, health and education sectors and along with her deep human resource expertise is highly commercially-focused, with strong proficiencies in leadership training and business development.
As Instem continues to invest heavily in its staff and related processes amidst both organic and acquisitive growth, Hilary and her team helps attract subject matter experts in all of our marketplaces while ensuring Instem remains to be one of the best places to work.
Gary Mitchell
Vice President, Global Marketing
Gary leads an international team responsible for the development of programs that help generate demand for Instem's software solutions and services. He helps create and carry out our strategic growth plans by positioning and promoting Instem as the global leader of technologies that empower mission critical R&D programs to introduce better drugs, therapies & products more quickly. For more than 20 years Gary has held key management positions where he has developed high-impact B2B marketing programs & processes and is well versed in strategic market planning, new product branding and launches. Prior to joining Instem in May of 2004, Gary was a Senior Marketing Specialist with Dun & Bradstreet focused on creating and executing business development and go-to-market programs for its B2B Sales & Marketing products.